THE #1 TREE SERVICE IN ORANGE COUNTY
Tree Removal Orange County is an Orange County tree removal service providing local homeowners, businesses, contractors and government customers with expert opinion and service since 1998. We are proud of our longevity and the number of referrals we receive from satisfied SOCAL natives! Whether you have to remove one tree or the jobs calls for acres to be cleared we have the experience, manpower, equipment and capability to complete the project with minimal fuss, on time and on budget. If you live anywhere in our beautiful county we are ready to serve you. Chances are if you have found are site and you have read this far it's because you are in need of a tree service of one form or another. We make the phone call as fast and painless as possible, so please just pick up the phone and call today! By the way, we have also made our phone number clickable from any smart device, just to make things even easier for you. If you prefer you may fill out the form on this page and someone will contact you right back.
You could say that we offer cheap tree removal but we don't really think so. Our prices are affordable but are definitely not the cheapest. There is a reason for that. Our crews are all bonded, certified and insured which means that you, your family and property are fully covered financially and with the assurance that certified arborists are in control. Whatever your requirement we can help! Here is a list of the most popular requests.
Tree Removal
Tree Trimming
Tree Pruning
Stump Removal or Grinding
Landscaping
Haulage Of Foliage and Debris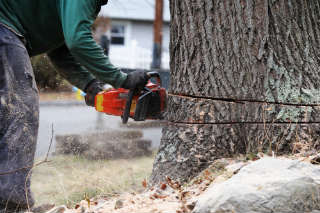 TREE REMOVAL
Commercial and Residential Services. With more than 30 years serving the clients across Southern California you are in safe hands.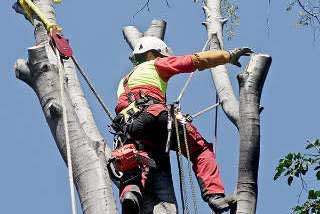 TREE TRIMMING
We trim everything including difficult-to-reach trees, shrubs, bushes and hedges.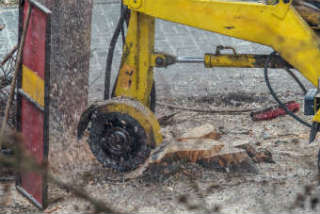 STUMP GRINDING & REMOVAL
We deal with those unsightly stumps efficiently and clear away once we are done.
Testimonials From Happy Customers.
"
So glad we chose Tree Removal OC…the only company that explained the estimate. They came and took care of our tree, leaving the yard cleaner than when they arrived. Very impressed."
"Keith was very knowledgable and polite. His crew was on time and the job was done fast. Would recommend them to anyone in Orange County. Fantastic."
Commercial Projects
Over the past 30 years numerous Home Owners Associations, Property Managers, Realtors and businesses of all sizes have relied on us for our highly-efficient and professional service. No job is too much trouble, in fact we like a challenge. Same-Day Quotations and Emergency work orders are hallmarks of our First Class operations.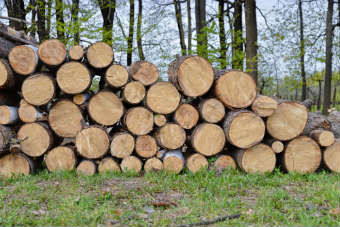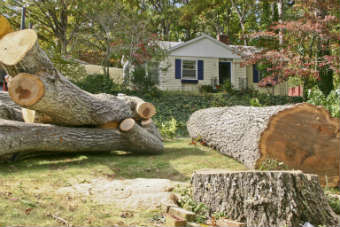 Residential Tree Care
No job is too small and we regularly find ourselves providing customized solutions for those occasions when something out of the ordinary occurs, such as drones being stuck in a tree! Call us whatever your need and be ready for an on-the-spot, highly competitive price. Oftentimes we are able to handle the job at the same time we visit to assess your property.
Why Choose Tree Removal Orange County?
1. We pride ourselves on Service! Your satisfaction is vital to our company's health. We take your tree service needs seriously, and exceed expectations. 2. We truly care about your property. Your home, and surrounding grounds, are your kingdom. We understand that it is important to keep an eye on the health and safety of any trees on your property. We commit to keeping ourselves safe, and protect your investment each and every time we provide service. 3. We are the Honest Tree Company! We arrive on time and do the work previously agreed upon, without surprises or delay. We also commit to offering the most comprehensive maintenance programs available, allowing your trees to have the best care you can afford. 4. We are 24/7! We are only a call away when emergencies arise. Should you see a fallen tree or branch, call us at once! 5. We meet all standards! Our commitment to ISA and TCIA is exceptional, and we are fully insured.
Orange County's Tree Trimming Experts
Regular tree trimming can be achieved by either marking a date in your planner or more likely by putting your tree care in our hands and completing a request for one of our maintenance plans. This takes all the worry off your shoulders so you can deal with far more important and interesting issues. We will advise on the optimal cycle which will depend on the type of trees present and their growth due to sunlight and climatic conditions. We advise keeping your trees well maintained especially when the Santa Ana winds are blowing hard. Consider your rain gutters too, if they become clogged then there is the additional cost of arranging a gutter cleaner to help. This can run into hundreds of dollars. We believe it makes sense to avoid this unnecessary expense (or at least reduce the frequency of this service).
Stump Grinding Is Best Left To The Professionals
Nothing is more annoying that that ugly stump in the back yard of worse still, sitting right in front of your home smirking at your as you walk up to your front door. Let Tree Removal Orange County take care of that safely and give the stump it's last rites. It's time for a proper burial. We strongly advise against being a stump remover for the day, especially without the correct training and tools. It's also a safety hazard if you have kids and pets running around. Whatever your requirement you can trust us to provide a quality, reliable service. We take as much pride in the small jobs as the large projects.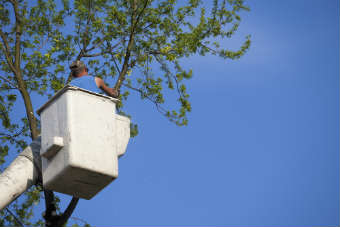 Be The Envy Of Your Friends!
As OC residents, we understand that the frontage of your property is important. Curb appeal is a huge deal,we know! First impressions are everything. Turn heads when neighbors drive by and impress your friends as they walk to your front door with our first-class Orange County tree service. Similarly, when you are relaxing with a barbecue in the yard the investment you have made in maintaining your trees, hedges and bushes is obvious. Blow them away with your flora.
Maximize your property's value.
Unless you are planning on living in the same property forever you will surely be keeping an eye on property values in your local area. It is no secret that the best kept houses – and that includes yard and perimeter attract far more serious buyers and help drive prices on an upward trajectory.
Do You Need Our Help?
Struggling to keep litter from dropping into your pool or roof gutters?
Do your plants seem to be hidden under the canopy?
Are your shrubs and limbs overgrown and unsightly?
Have you noticed an increase in insect damage?
Has the drought taken a toll on your plant health?
Are you in need of landscaping services for your brand new home?
During times of extended droughts, all your plants need to be checked often as plants and trees subjected to extreme conditions are not able to absorb nutrients from the ground well. As a result, your plants may be more vulnerable and could fall prey to disease and pests. We partner with homeowners throughout Orange County helping their plants survive this drought. We can check your root zones and correct any irrigation issues. Our skilled technicians will trim and prune trees and plants correctly and apply appropriate fertilization at scheduled times. ​
Do you need services for new commercial construction or possibly just landscaping renovations?
Tree Removal Orange County specializes in landscaping renovations for both new and existing homes throughout the Orange County area. Our services have been relied upon hundreds of times for landscape projects across the county. Should you drive through Orange, Anaheim, Irvine or Lake Forest, you would see some of our many projects. We handle landscaping jobs all over Orange County, CA. We understand the stresses that come from moving into a new residence. You have so much on your plate, and not much time to sort through the lists. We are here to help! One call and we will help you navigate your landscaping needs, offering unique solutions for different scenarios. Let us help make decisions regarding your landscaping, and trust our experienced landscape designers to keep the process stress free and efficient. We can help lighten the load! When it comes to landscape design, we believe our clients can never start too early. Our creative designers can shape your visions into landscaping realities! We can help create private gardens, address drainage issues, deal with sloping and enhance your outdoor areas. We understand that most builders stay focused on their strengths, the inside of your building or residence. We are focused on the outside of your property! Even before your official ground breaking, we can start working on your landscaping plans. Contact Tree Removal Orange County at 949-558-2595 during the beginning stages of construction to give us enough time to create your landscaping dreams. We will then be prepared to start serious landscaping once your exterior walls are up! With so many companies offering similar services, we understand that it can be confusing or overwhelming. We know choosing Tree Removal Orange County will be the best decision you make for the beauty and longevity of your exterior! There is no substitute for our service and commitment to excellence, and we look forward to serving you! Do not be tempted to put off until tomorrow what should be addressed today! ​
Here are several reasons pricing for tree services can be affected:
Ease of Access. Should access be difficult, it may take longer and could easily cost more. Whenever we need to rely on extra equipment or additional crew members, the price of the project will reflect this need. Additionally, should we need to haul debris for long distances, your bottom line could change. It always saves time and money when we are able to pull our equipment next to the trees we are working on, or at least onto your driveway. Even on the street directly in front of your house, the cost will be less. Should we need to wheel debris and heavy equipment several blocks, you estimate will reflect a change in price. Sometimes, we encounter work that must be done in cramped, tight spaces. Or have delicate landscaping and fences that must be accommodated. Each scenario will add time and increase labor, therefore increasing price.
Dangerous Jobs – Danger always increases the estimate price, as only one experienced and suited for the job should be trusted. Always insist that safety measures are adhered to with any contractors working on your property. Tree Removal Orange County employs the cream of the crop. We commit to putting our employees safety and training first, increasing the value of our jobs. You may be tempted to take a lower bid from another company, but we would encourage you to ensure they are licensed and legit. Low bids from under and uninsured companies can make your landscaping project a living nightmare. Properties with diseased or dead trees are much more dangerous for our experts than those with living and newly dying trees, as dead trees are not secure. Only trust the experts with your older trees and debris. Climbing dead tree branches and hollow trees is extremely dangerous and unpredictable work. And when there are power tools such as chainsaws in use, the job is all the more dangerous. Trust the best! Call Tree Removal Orange County at 949-558-2595 when you notice tree death or disease. It may be that we can assist you in saving nearby trees and we will protect you and your loved ones from falling limbs and debris. We want to partner with you to keep your property safe for your family and our crew. ​
Power lines. Power Lines typically create an increase in estimated price, of course.
Structures. Most of the urgent calls we receive deal with tree removal once they have become an immediate danger to your house or building. Because we are no longer dealing with an intact tree, our crews will need additional time to remove and trim branches before the heavy duty work begins.
Operational Costs. Fuel, dumping costs and travel time will all affect your estimate. We hope that this information has helped! You can count on Tree Removal Orange County to give you fair, accurate quotes for all your tree care needs! We make every effort to keep our prices in line with our professional competitors in the local area such as A Cut Above Tree Service, OC Tree Care and Davids Trees. Palm tree removal is one of our most requested services. We do also offer emergency tree removal in the event of inclement weather.
Tree Removal Orange County serves Aliso Viejo, Costa Mesa, Huntington Beach, Irvine, Newport Beach, Lake Forest, Corona Del Mar, Laguna Beach, Laguna Niguel, Mission Viejo, Santa Ana, Anaheim, Tustin, Westminster, Fullerton and more. We will go wherever we are called!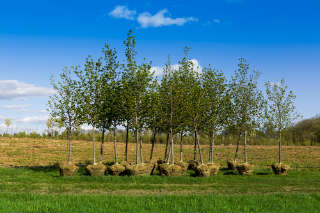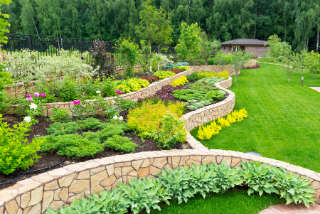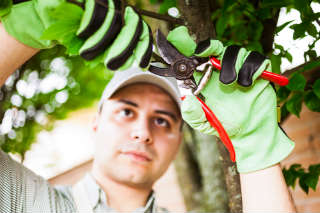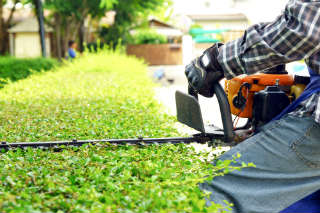 Tree Removal Orange County
960 N Tustin St. #231
Orange, CA 92867